Archive for November 16, 2017
PAHS Basketball is coming!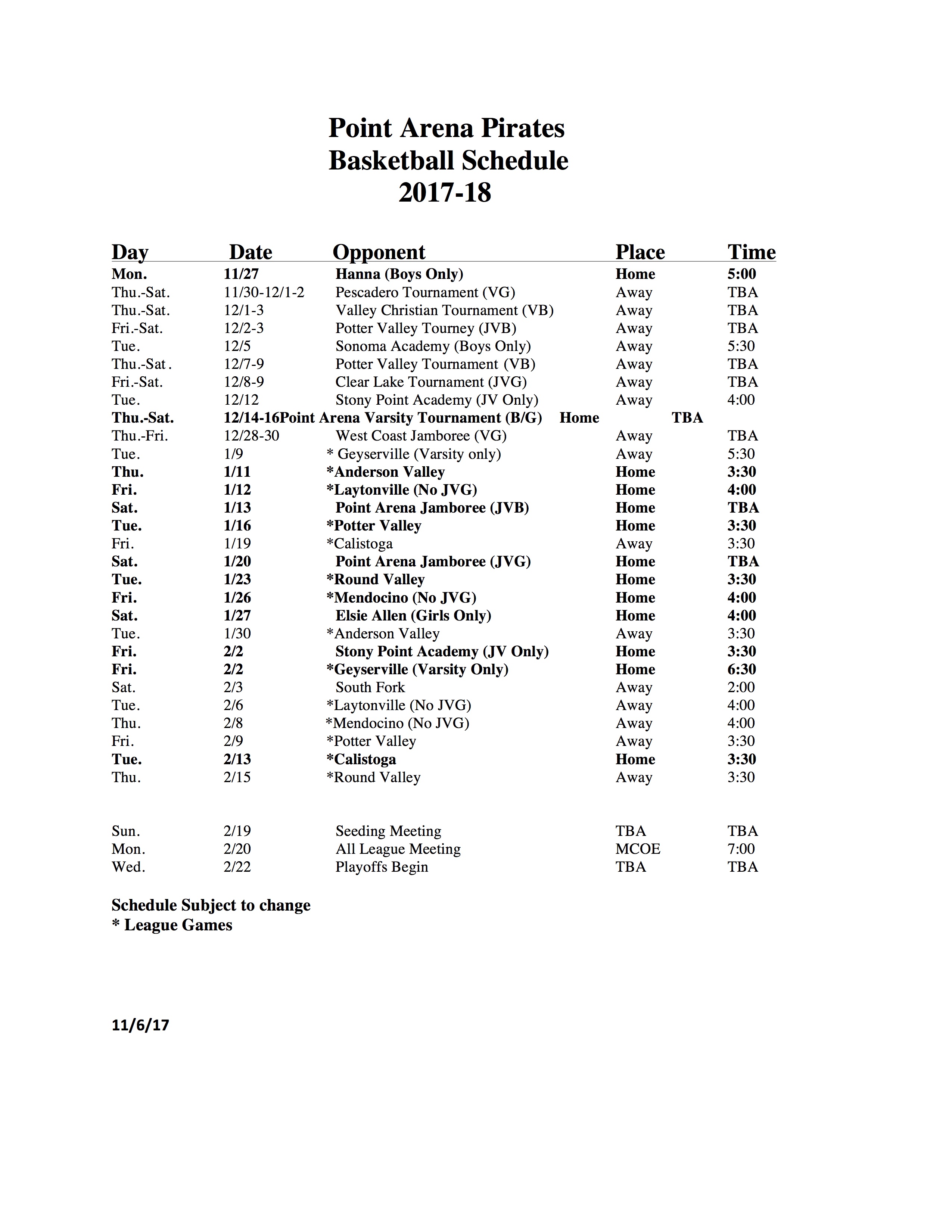 You can download the schedule here:  Basketball 2018
PAHS cross country team morphed into a triathlon team and raced the Marin Triathlon Saturday. Because of the santa rosa fires most of our races were cancelled so we decided to race a triathlon just to keep in shape. The kids swam 1/4 mile, biked 12 and ran 3 miles. Joined by rachael kritz on a break from collage re-united with her old team. First time triathlete and only a freshman Ava Peterson SHOCKED everyone and took 2nd place in girls under 19 with a time of 1 hour 16 min and rachael ritz took 3rd with a time of 1 hour 22 min. Matthew Eidenberger and Dylan Cion both tied for 2nd place in boys 19 and under with a time of 59:43
Leroy Gustafson placed 4th at 1 hour 4 min 20 seconds and Logan took 7th place. As usual coach Mason was blown away by this team and its 4 podium finishes and has dubbed them "The wrecking crew" ! It was great seeing PAHS  graduate Rachael Krits back with the team for a day and I was very impressed with freshman and first time athlete Ava Peterson taking 2nd place. Mathew knocked 1 minute off his time from last year and Dylan knocked 8 minutes off with that incredible finish tie with Mathew. Leroy had the fastest bike times and swim that day and the way Logan continues to improve I expect to see him on the podium come triathlon season in January.
Next Wednesday November 8th at 1pm sharp PAHS will be hosting for the very first time the cross Country CMC Championship race here in Point Arena on the BLM lands on Lighthouse road about 1/2 mile before the lighthouse. There will be 350 kids from 18 high schools competing and Coach Mason needs volunteers to help guide the kids on the course. Anyone who wants to volunteer please show up by noon race day. Coach Mason has laid out a beautiful 3 mile out and back course along the bluffs overlooking the ocean,