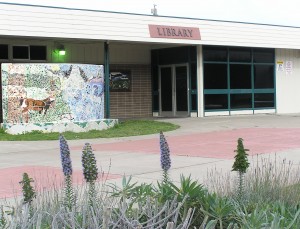 Any students wishing to serve some community service hours, after school, are more than welcome to schedule their time in the library.
The on-campus library is open daily from 8:00 am to 3:30 pm, and sometimes during lunch.
Please call with any recommendations or requests.
Students are welcome to come in anytime and do research and/or work on computers or just read.
Parent volunteers are always welcome!
College and career information is always available in the Library. Please come in and check out the college catalogs, the scholarship information and the career info. Also, check out sites like FastWeb on the computer.
The word of the year is RESPECT – – respect yourself and you will naturally respect others.
Library Media Tech
P. O. Box 7
270 Lake Street
Point Arena, CA 95468
(707) 882-2134 ext.220