BASKETBALL 2019-20
Our basketball program is now underway with four teams, varsity and JV for both boys and girls; they are all under the guidance of new coaches.
Brittany Jones is the Lady Pirate JV coach. She says there are 20 girls coming out for the team. They will have their first game against Rio Lindo in Healdsburg on December 12.
Victor Aparicio is this year's Boy's JV coach. He has started the season with 9 eligible players, one of whom is last year's player and this year's leader Brandan Huse.
Krystal Woods Cazares is the Varisty Lady Pirate coach. Krystal was a former PAHS standout during her high school basketball career, so it is extra great to have her back on the court. She will be taking the team to the Pescadero Tourney December 11-14.
Warren Galletti has stepped in as the Varsity coach. He took the team to the Redwood Classic in Boonville Dec 4-7.
Here's to a great season! Go Pirate Basketball!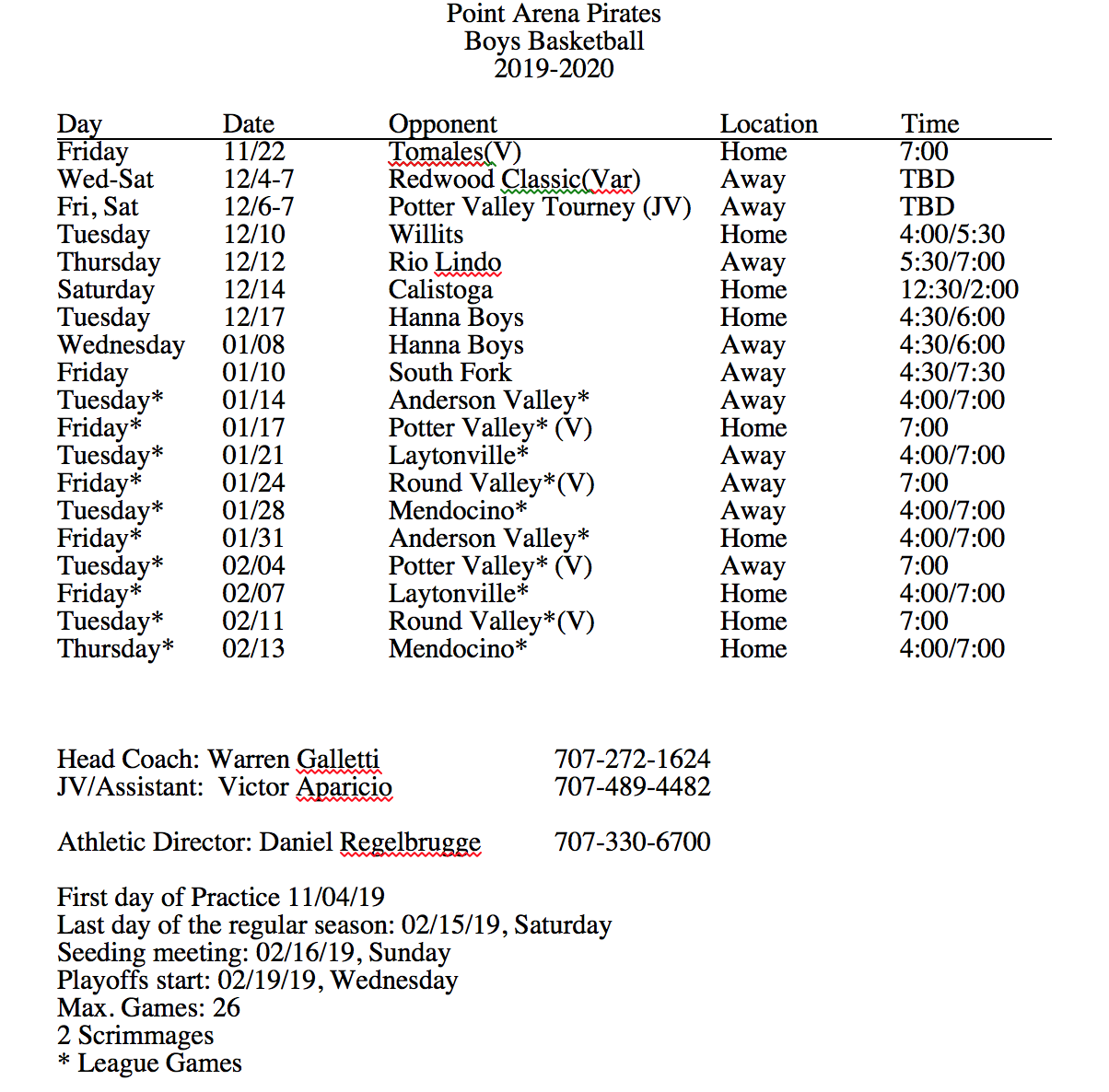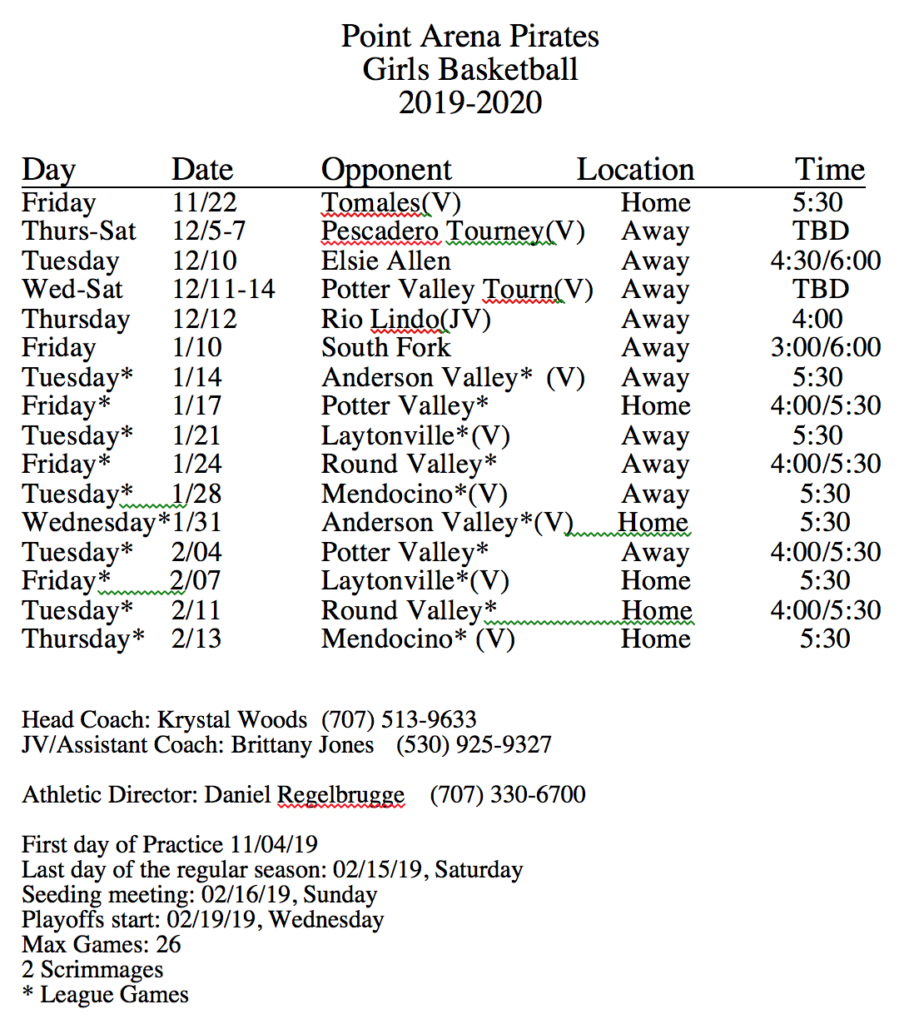 Boys Basketball Schedule, 2019-20
Girls Basketball Schedule, 2019-20
---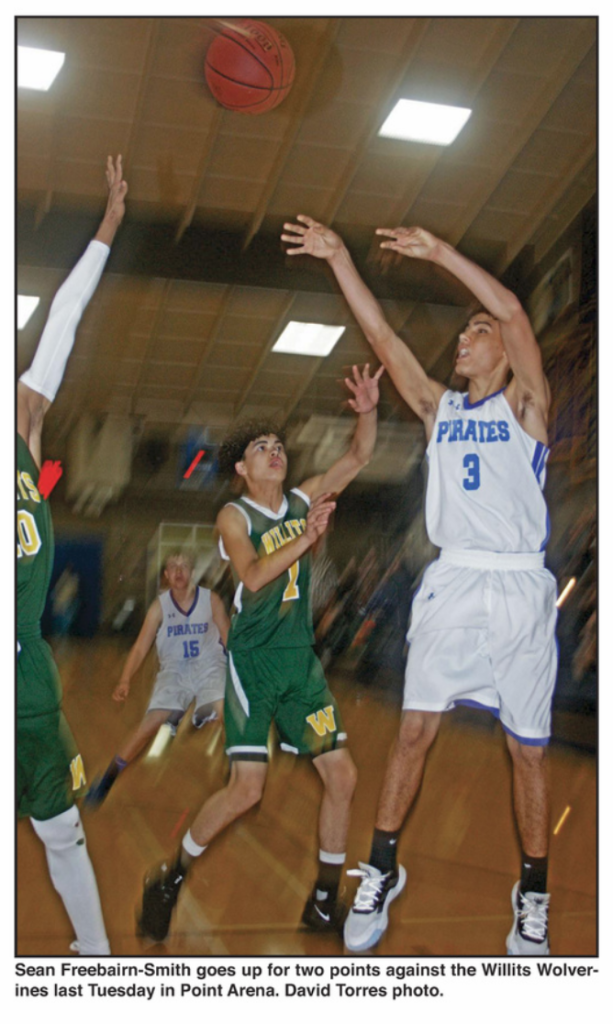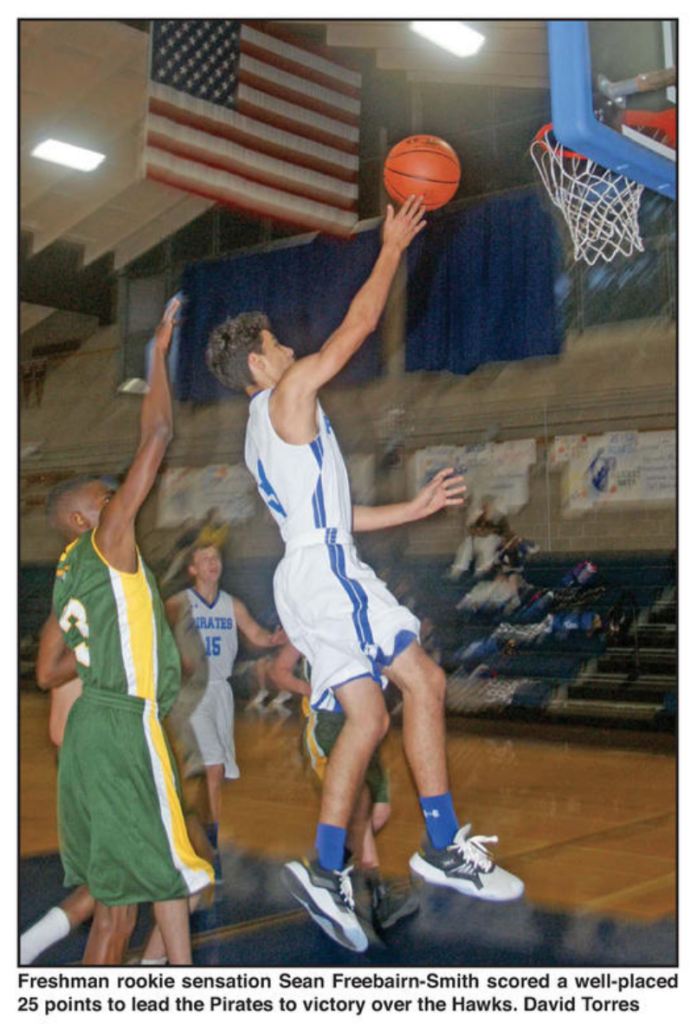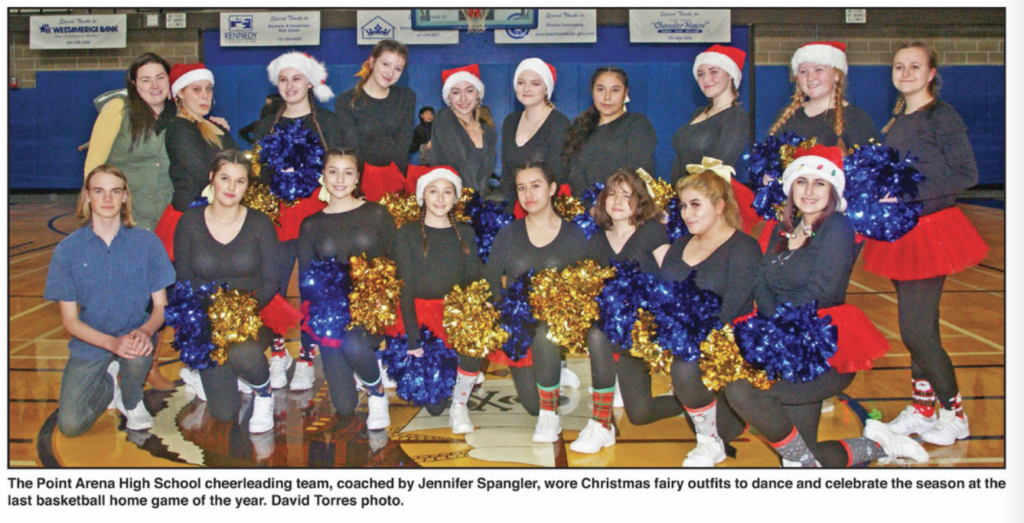 WRESTLING 2020